Haiti - GlobalFingerprints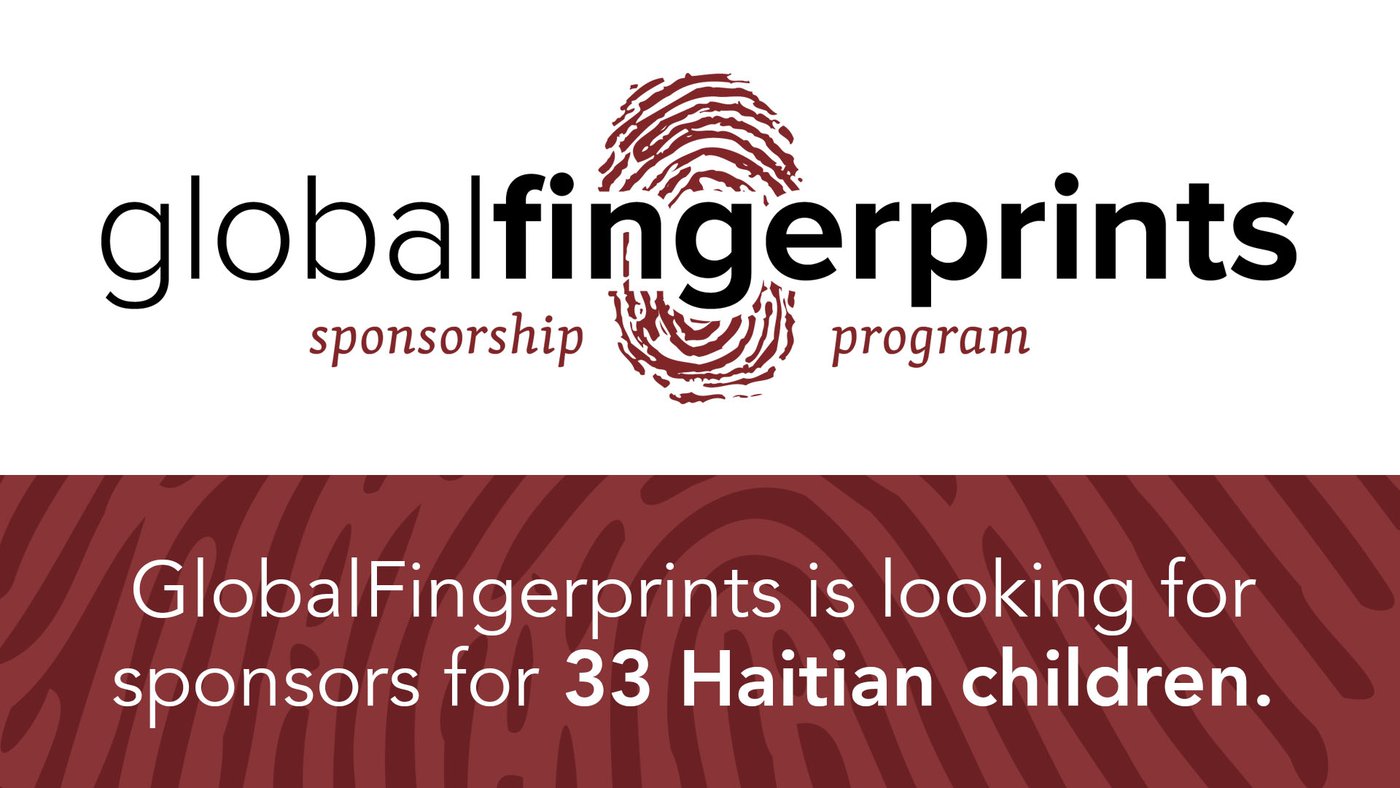 Our partnership with Haiti began in 2012. Dave Hyatt, Pastor for Local and Global Outreach, met with several key leaders in Haiti to discover how Hershey Free Church could best come alongside them and encourage ministry led by Haitians. Our primary partnership relationship has been with STEP Seminary, which is located in Port-au-Prince and whose vision is to prepare leaders who will transform Haitian society. Great friendships have developed over the years with many in Haiti.
GlobalFingerprints is the child sponsorship ministry of the Evangelical Free Church of America. Sponsorship helps to send children to school and care for their physical, spiritual, and emotional needs. All of this happens through the ministry of local churches around the world who want to see lives transformed. Our goal at Hershey Free is to find sponsors for 33 Haitian children. Can you sponsor a child? Text "sponsor1" to 22999 or visit GlobalFingerprints and select Haiti to see the children who need sponsors. Stop by the Green Lobby any Sunday in February to speak to someone about GlobalFingerprints.
---