Our mission is "Joining Children on their Spiritual Journey." The purpose of KidStep is to intentionally focus on ways that we can help children from birth through fifth grade take next steps of faith.
Click here for the latest newsletter for KidStep Children's Ministry.
---
In-Person KidStep
---
Online KidStep
Take advantage of the Sabbath together as a family with resources including age-appropriate worship songs, activities, and videos that go along with the main online service.
---
Upcoming Opportunities
KidStep Family Game Night | May 14 | 6:30 to 8 PM
Do you have what it takes?! On Friday, May 14, KidStep families are invited to an evening of family fun and friendly Minute to Win It competition! We'll gather under the tent in the back parking lot to play. The Minute to Win It games are perfect for all ages – challenging enough for moms and dads, but easy enough for the littles to join the fun. You won't want to miss it!
KREW 2021 | June 14 - 18 | 6:30 to 8 PM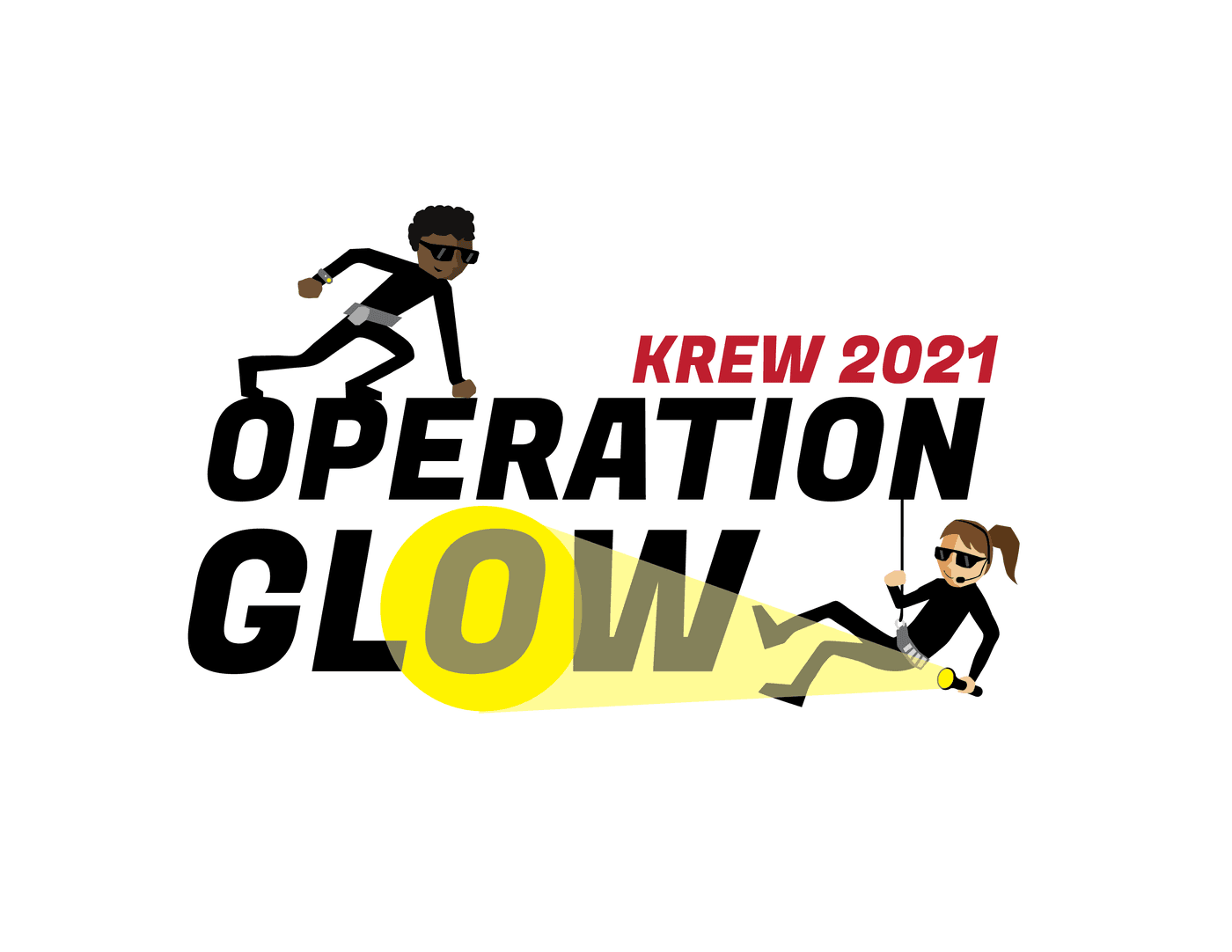 We are excited to offer a version of KREW this summer! KidStep's Really Exciting Week (KREW) is designed for two-year-olds through students who have completed fifth grade to learn more about who Jesus is through stories, games, crafts, music, and a whole lot of fun! We are called to an important mission. Our mission, should we choose to accept it, is to GLOW! To follow the lead of Jesus by going out and lighting up the darkness. Join us for a week of top-secret agent training as we go on mission together to Go Light Our World!
To ensure our kids' safety and maintain social distance, we will be giving families the option to come either Monday and Wednesday night or Tuesday and Thursday night. We will gather together for a combined family event on Friday evening.
In a year that has been difficult for our kids as they have navigated changes to their schools and in their friendships, we are excited to offer this week to the families within our church and our community. But we need your help! If you are able to serve in any way please email kidstep@hersheyfree.com.
---
In-Person KidStep
Here is what you can expect in-person Sunday ministry to look like:
Registration: Class sizes are limited. If a class is full and you want to be added to our waitlist or if you can no longer attend, please email KidStep.
Check In: All KidStep children must wear a mask inside the church building, including while in their classrooms. When your family arrives on Sunday morning, have one parent come to the check-in station at the Orange Lobby outside the Kidstep Tower. This is the only check-in station for all children. At the registration table five things will happen:
Every child will have a touchless temperature check and be asked a few basic health screening questions.
A name tag will be given to each child and you will receive the matching pick-up tag;
Children will use hand sanitizer;
A guide will escort children to their classroom using a one-way traffic pattern. Parents will not be allowed into the KidStep tower.
During Service: Children will stay in their assigned classroom throughout the entire service. Each classroom floor is equipped with Velcro squares to help kids maintain physical distancing. Our desire is for KidStep to continue to be a place for children to go deeper with Jesus, so during the service they will participate in worship, spiritual formation activities, a Bible lesson, and a craft. Children will have their own basket of supplies to be used throughout the morning. Our preschoolers will also be given the opportunity to have some free play with toys that have been sanitized before use. There will be no snacks served at this time.
Pick Up: When the service is over, one parent will return to the Orange Lobby registration table with the pick-up tag. Our team will then use a radio call system to alert classroom guides to bring your child back to you. We will match your pick-up tag to their name tag and, once verified, will release your child to your care.
Wellness Policy: Now, more than ever, we will be adhering strictly to our wellness policy. Should your child have any of these symptoms 24 hours before Sunday morning, email KidStep to let us know you will not be coming to church. If anyone in your household contracts COVID-19, please notify KidStep immediately. When we are made aware of such a situation, we will keep the family details in confidence and we will notify all families who had potential exposure. The KidStep tower will be closed until CDC cleaning and disinfecting guidelines have been fulfilled.
---
Stay Connected with Us
Be sure to follow us on our KidStep Facebook Page and on Hershey Free Church's YouTube Channel to stay up to date on resources and information. You can also text TakeFive to 717-537-9172 to receive weekly inspirational messages and links to all the resources for the coming Sunday.