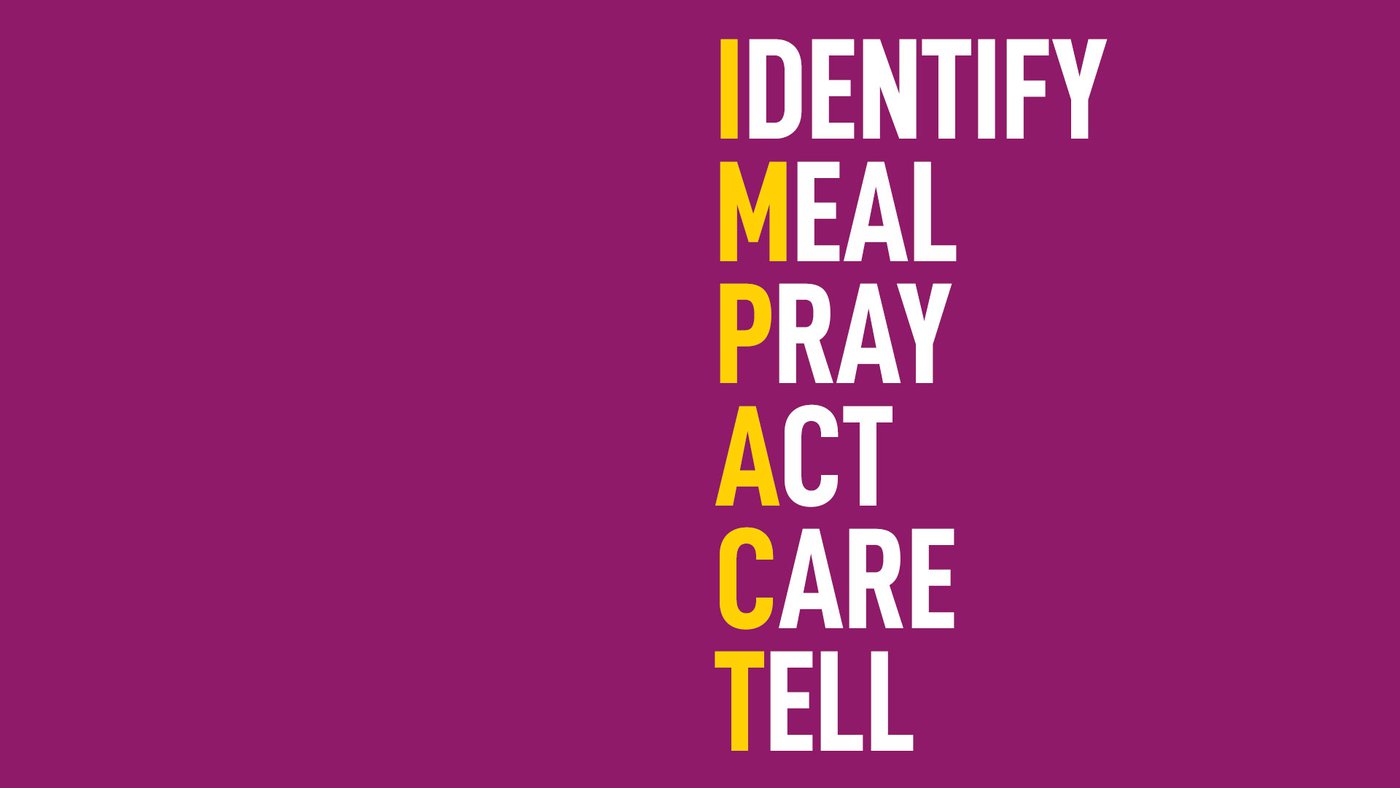 Jesus is the best example of what influence looks like—how to be fully immersed in a culture and lovingly engage those with whom you come into contact. Each of us is an agent of change and part of God's story to redeem the world. God is at work in your life and can use you to influence the lives of those around you.
IMPACT is an ongoing theme that we want to continue to talk about, celebrate, and highlight. This is not a one-time program or event. The words highlighted here serve as prompts. Prompts to pray for your neighbors and to identify with co-workers, realizing that everyone has something more happening in their lives than we might see. Prompts to not be afraid to tell your story—what you have learned and experienced can help someone else on their journey. And prompts to invite people over for a meal or to grab a cup of coffee or to take your kids to the park together.
As you are considering how to best IMPACT those around you, one resource that might be helpful is this book by Reggie Joiner entitled Sometimes it Takes a Party: Love your Neighbor, Change the World.
---
Summer IMPACT Stories
Did you take part in the Summer IMPACT Challenge? Did you invite neighbors over for s'mores or go out with co-workers for ice cream? Did you make new connections? How did your conversations go? Let us know! We've been praying for your impact on your sphere of influence, and we'd love to hear your stories!