Jesus is the best example of what influence looks like—how to be fully immersed in a culture and lovingly engage those with whom you come into contact. Each of us is an agent of change and part of God's story to redeem the world. God is at work in your life and can use you to influence the lives of those around you.
IMPACT is an ongoing theme that we want to continue to talk about, celebrate, and highlight. This is not a one-time program or event. The words highlighted here serve as prompts. Prompts to pray for your neighbors and to identify with co-workers, realizing that everyone has something more happening in their lives than we might see. Prompts to not be afraid to tell your story—what you have learned and experienced can help someone else on their journey. And prompts to invite people over for a meal or to grab a cup of coffee or to take your kids to the park together.
As you are considering how to best IMPACT those around you, one resource that might be helpful is this book by Reggie Joiner entitled Sometimes it Takes a Party: Love your Neighbor, Change the World.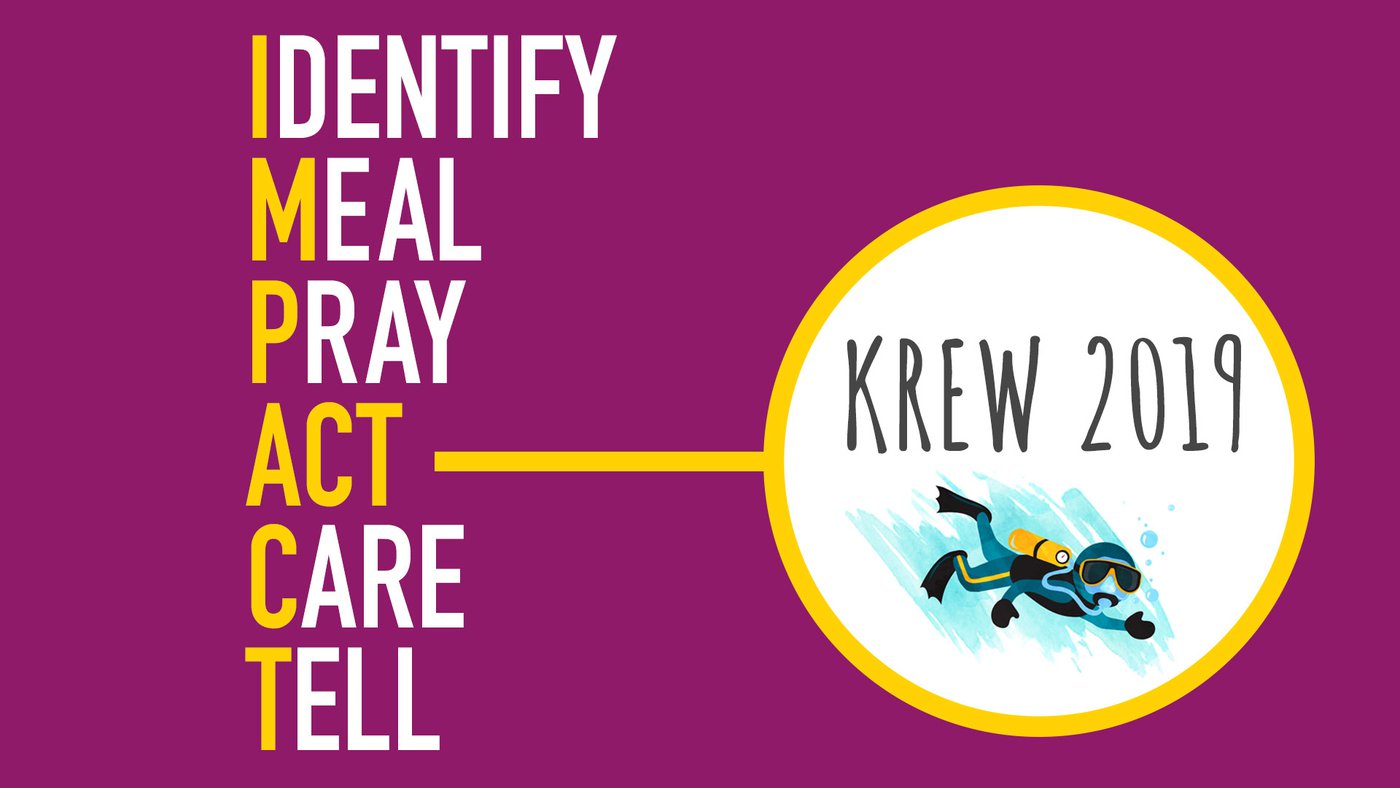 KREW: June 10-14 from 6 to 8:30 PM
KREW (KidStep's Really Exciting Week is designed for kids to have a chance to learn about Jesus through stories, games, crafts, music, and a whole lot of fun! But this isn't just a KidStep thing. Hershey Free Church is on a mission that extends from kids to students to adults. We want to mobilize Hershey Free Church to take action during the week of KREW. It's a weeklong IMPACT Challenge.
KREW is designed as an easy outreach opportunity for our entire church to invite families in their own communities to come be a part of something exciting and special at Hershey Free Church. It is for kids 3-years-old to completed-5th-grade. But whether or not you know someone to invite, you can be involved. This is an all-church invitation to be on mission together no matter your age, life stage, talents, or schedule. There's a way for you to ACT for KREW. Here are just a few of the ways you could get involved:
Transform the church into an underwater scene;
Join the hospitality team;
Join the prayer team and pray over the event;
Be a leader to a small group of kids;
Purchase supplies like popsicles.
IMPACT Challenge Stories
Have a story about participating in this IMPACT Challenge? Did you step out of your comfort zone to try something new or talk to someone about Jesus? Were you encouraged by how you saw God work through a situation? Let us know about it!