---
Upcoming Events
May
Beyond Tuesday Evenings | 6 PM | Various Locations
Join us Tuesday evenings to hang out, eat a great meal, and talk about important issues in the season after high school.
May 30 | George & Rose Davis | 6 Oakglade Drive, Hummelstown
June 6 | Nate & Maryn Forney | 67 Cottonwood Court, Palmyra
June 13 | David & Raya Barreca | 105 Woodbine Drive, Hershey
June 20 | Tom & Julie Zinn Home |16 Sylvania Road, Hershey
June 27 | Charlie & Christine Chappell | 1160 Stonegate Road, Hummelstown
July 11| David & Janice Craft | 121 Savannah Drive, Hummelstown
July 18 | Justin & Angela Pachuski | 194 Pickwick Circle, Palmyra
July 25 | Jeff & Karen Stover | 32 White Pine Drive, Hershey
August 1 | Nate & Maryn Forney | 67 Cottonwood Court, Palmyra
August 8 | Chris & Kelly Long | 535 West High Street, Hummelstown
---
June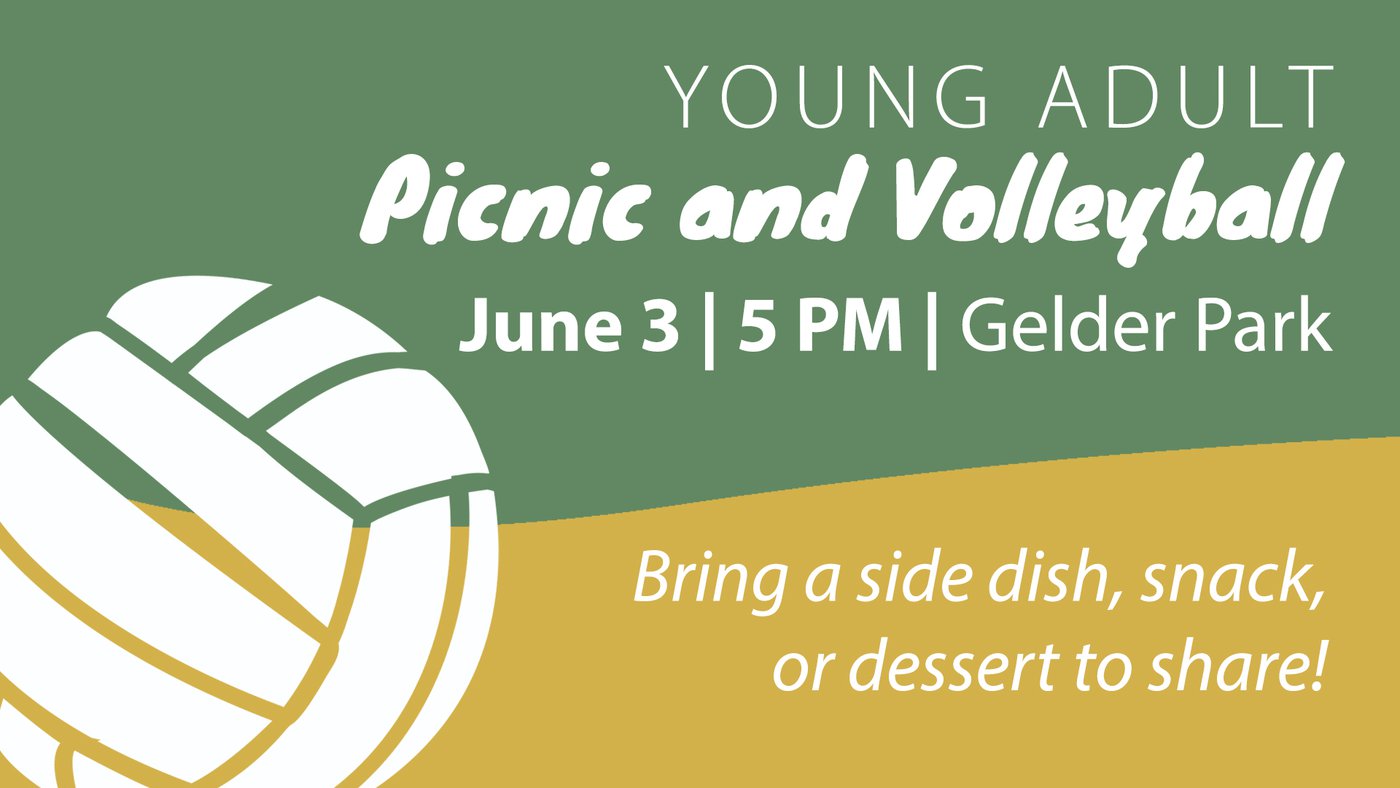 Young Adult Picnic & Volleyball | June 3 | 5 PM | Gelder Park
Join us for a potluck picnic and volleyball at Gelder Park at 5 PM. This is such a fun event - we really hope you can make it. Please let us know if you know you are coming by emailing thebranchhfc@gmail.com so we can plan accordingly. We will be serving sloppy joes and providing the drinks. Bring a side dish, snack, or dessert to share.
---
Senior Adult Bible Fellowship & Luncheon | June 7 | 10:45 AM | Auditorium
Senior Adult Bible Fellowship & Luncheon meets on the first Wednesday of each month fellowship around God's Word and through worship of familiar hymns, followed by lunch. There is a $5 suggested donation for lunch. Please register by the Monday prior to the lunch by calling (717) 712-8936.
---
Moms Connect Play Date | June 7 | 9:30 - 11:30 AM | Hilltop Playground
Moms Connect would like to invite all moms to join them this summer for play dates at the playground at Hershey Free Church. Summer is a great time to connect with other moms of young children! The playground equipment is geared for children 5 and under. The days and times for the play dates are Wednesdays, June 7, July 12, and August 9 from 9:30 to 11:30 AM. Questions? Contact Sarah Applequist at slj175@gmail.com.
---
CORE Sunday Summer Hangouts | June 11, July 9, August 13 | 12 to 2 PM | Core Cafe
Once a month over the summer, students are invited to connect on Sundays after church. The summer can be a time when students get disconnected from each other and the life of the church. We hope to provide times for students to be together, engage in sermon discussions, enjoy food, and connect with leaders. Our goal is to equip students to be ready to live out their faith and be involved in a local church after they graduate from high school. Food will be provided.
---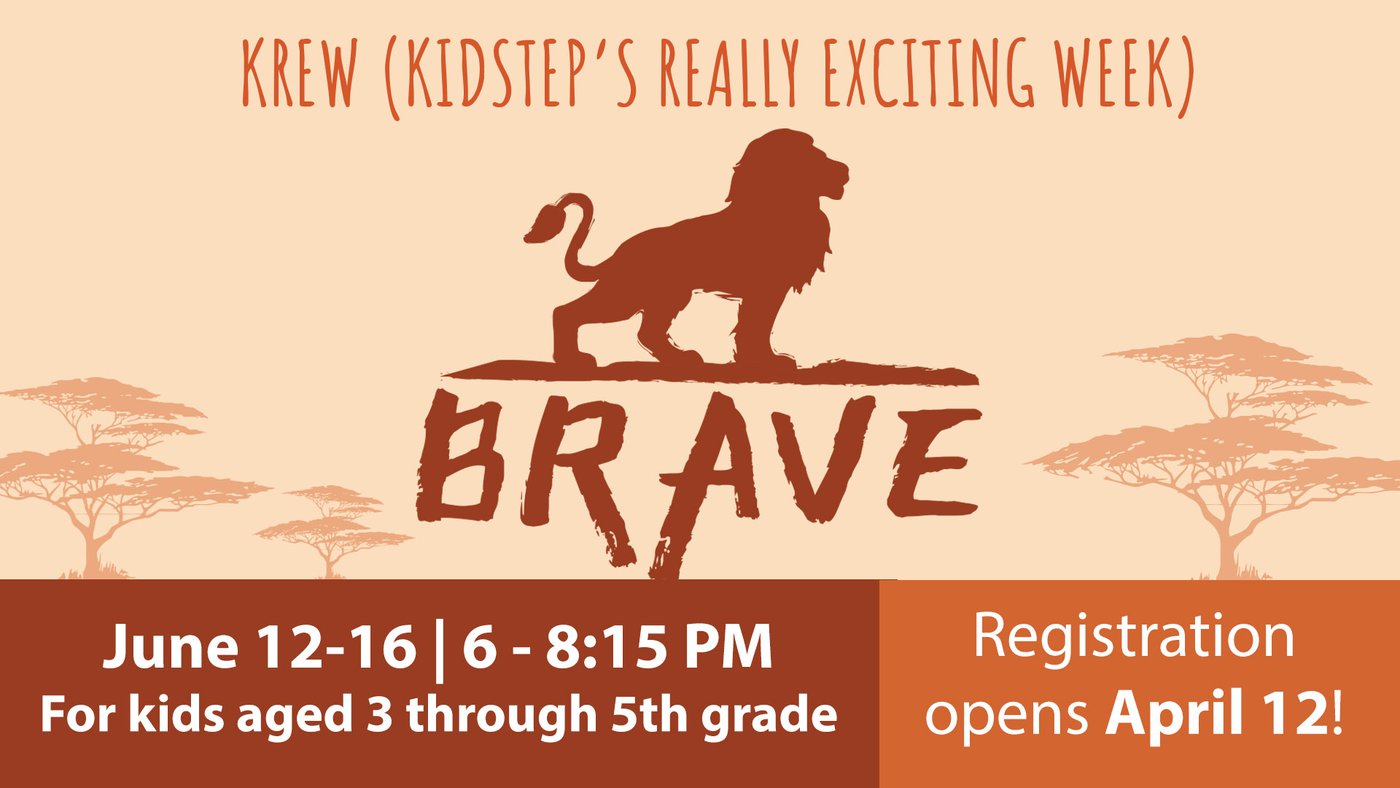 KREW | June 12 - 16 | 6 - 8:15 PM
We're looking forward to going on an expedition through the Bible to discover what it looks like to be BRAVE! We'll explore the savanna with courage, knowing that God is with us everywhere! We need our entire Hershey Free family involved so that we can help more kids know they can live bravely because of Jesus!
---
CORE Summer Night | June 21 | 6:45 to 8:45 PM
Join us for our June Summer Night and invite all your friends! We will have different types of s'mores and other fun snacks, drift trikes, 9 square, GaGa ball, and more! We can't wait to see you!
---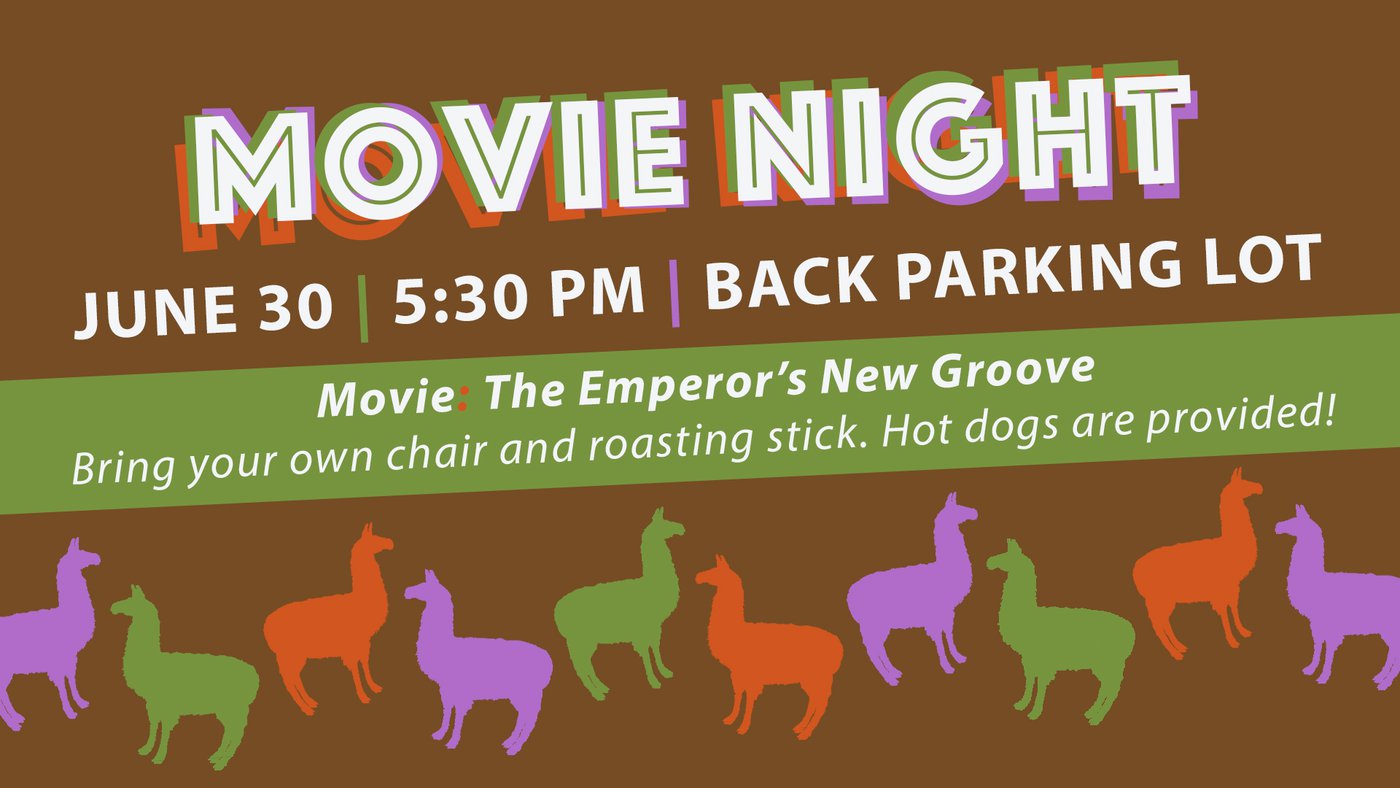 Movie Night | June 30 | 5:30 PM | Back Parking Lot
Join us for an outdoor movie night on June 30! We can't wait to watch a movie under the stars, make hot dogs over a fire pit, and play outdoor games. Invite your neighbors and friends and join us for llama silliness as we watch The Emperor's New Groove! Don't forget to bring your own chair and roasting stick!
---
July
Love INC Sneaker Drive | July 1-31
During the month of July Hershey Free Church is partnering with Love INC to collect sneakers for kids in Derry Township and Lower Dauphin school districts. New sneakers and socks can be dropped off in the blue lobby anytime during July.
---
August
Coffeehouse | August 4 | 6 PM | Core Cafe
Looking for a laid back atmosphere with coffee and live music? Come to the Core Cafe, find a table, and meet some new friends.