June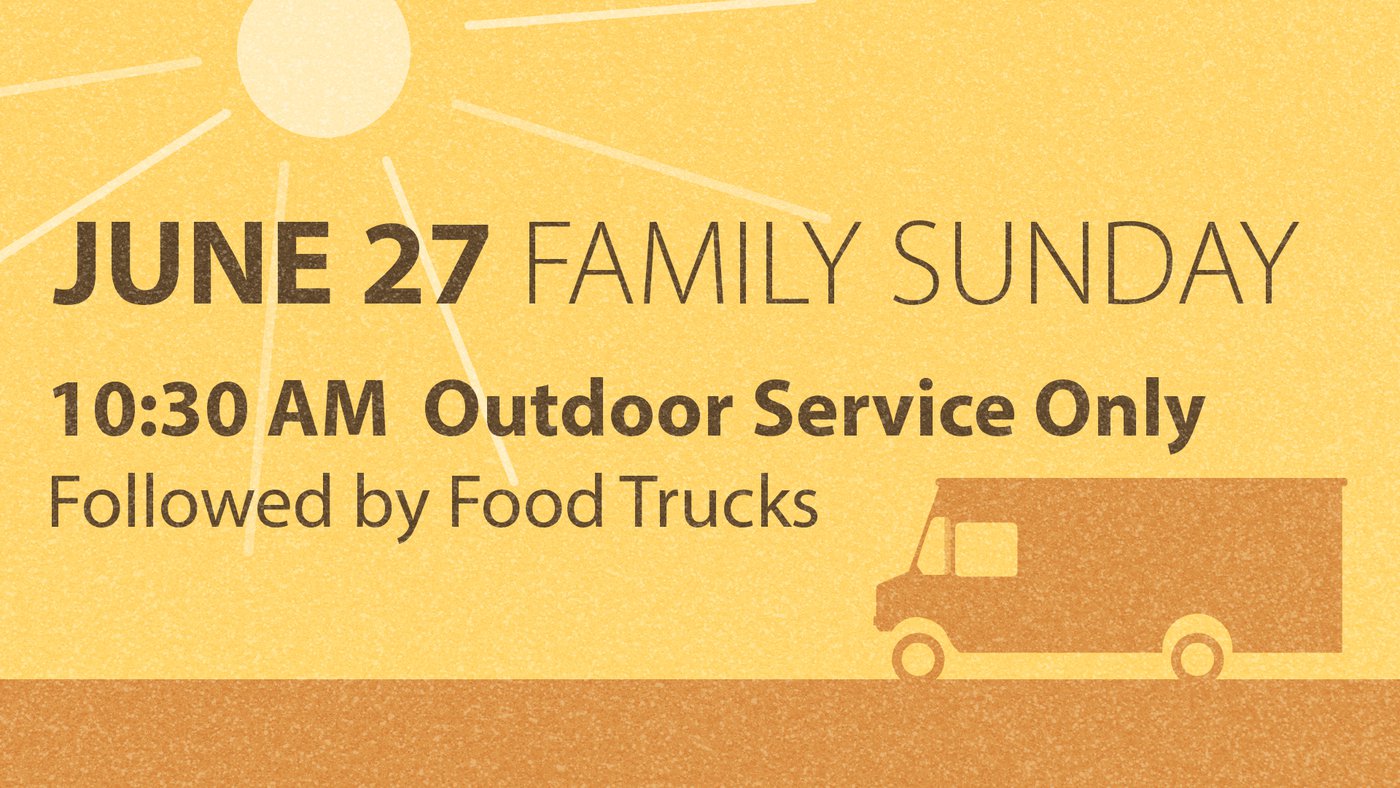 To wrap up our current sermon series, Deeply Rooted Together, we decided to spend time together. There will be only ONE service that morning at 10:30 AM outside in the back parking lot. There will be no KidStep or CORE classes and we encourage families to worship together. Then stay after the service for Food Trucks.
Mad Dash
WichWay Sandwiches
Potato Coop
Sarah's Creamery
---
July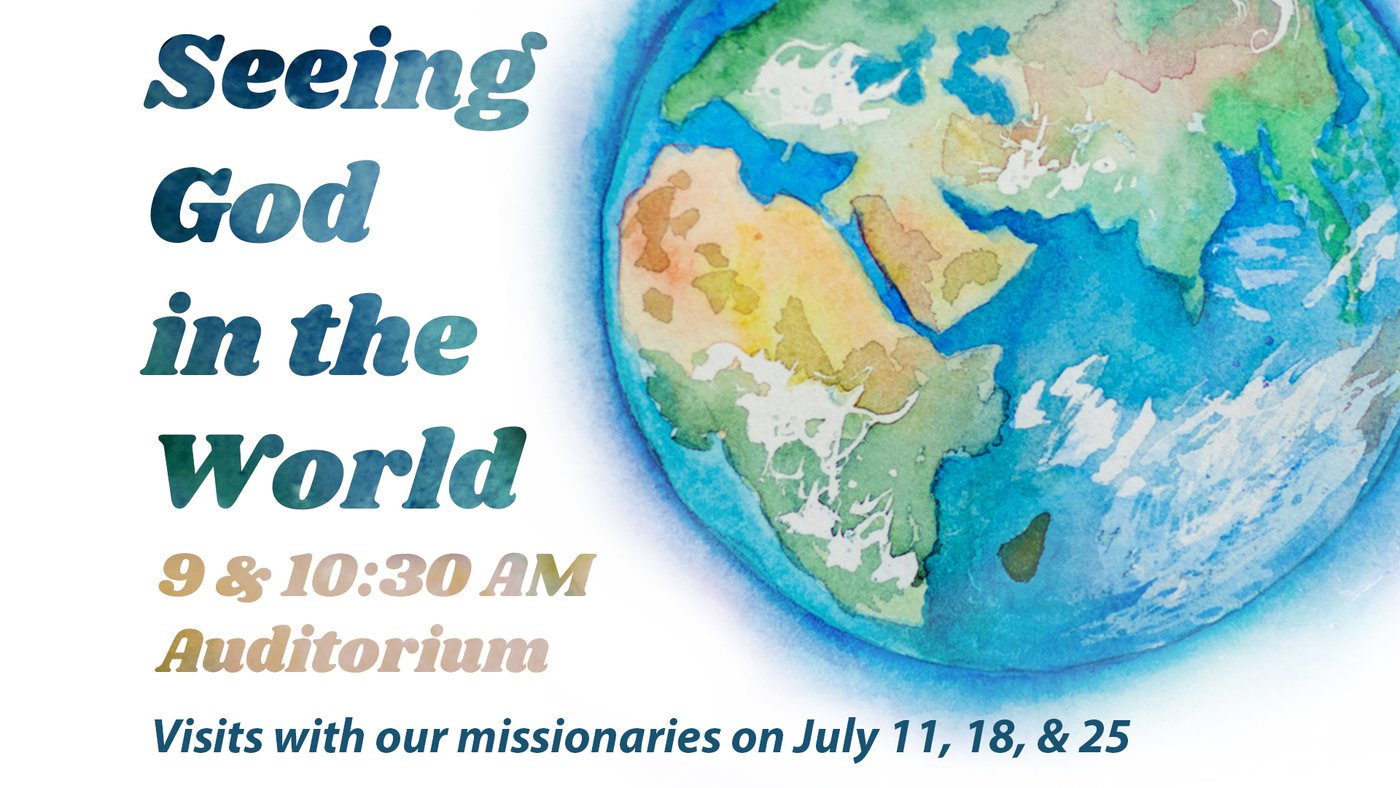 Seeing God in the World | Sundays in July | 9 and 10:30 AM
Whether we live in Central PA or around the world, we are all centered in the gospel and part of the family of God. It's easy to focus on how the challenges from the past year impacted us personally, but there is a larger story at work, and God was not silent. We invite you to hear from several of our missionaries during July, at either 9 or 10:30 AM in the auditorium. Our missionaries will share their stories then you will have an opportunity to hang out at tables, get to know people within the church, and enjoy some food. We hope this will be a time of learning and reconnecting.
July 11: Larry & Lula F - Global Church Planting Trainer
July 18: Valerie A - Mid-Atlantic North Area Director for International Student Evangelism and Discipleship
July 25: Gene & Linda Wilson - ReachGlobal Church Planting Director
---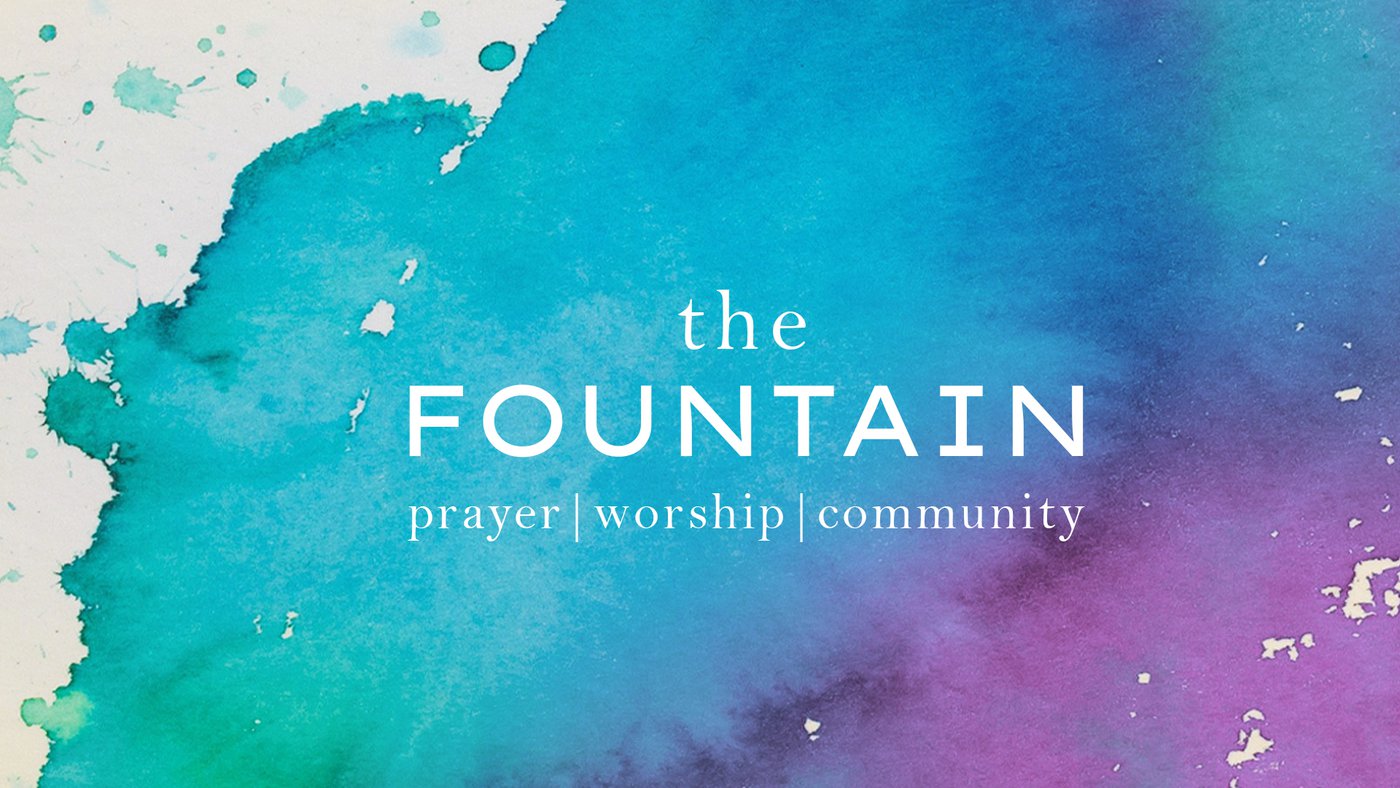 The Fountain | July 10 | 7 PM
If you have not been to The Fountain yet this could be the perfect opportunity. Not only do we come together in worship, but hearing people share their heart and stories at an open mic is so encouraging and refreshing. The Fountain is Saturday, July 10 at 7 PM under the tent. This is a great chance to see familiar faces or meet someone new!
---
Camping Trip | 6 PM July 23 to July 24 after breakfast
Let's go camping! We're having an overnight, outdoor camp out at Hershey Free! There will be singing around the campfire, storytelling, s'mores, a hearty breakfast, and more! Don't have equipment? We'll have a limited number of loaner tents and some sleeping bags. Invite your neighbors and friends along! For those of you who want to bring your camper, there will be space to park those as well. And if you'd rather just join us for the evening and sleep in your own bed that's okay too!
Menu: hot dogs, s'more fixings, and breakfast
Bring: tent, sleeping bags/mats, flashlight, bug spray (a limited number of loaner tents will be available first come/first serve)
Location: Grassy area below rear parking lot; RVs on rear parking lot but no utility hook-ups
If you are unable to camp this weekend but have an extra tent or sleeping bag contact Dave Hyatt or Joan Apgar.
---
August
Welcome Party | August 1 | 4 PM
We know how challenging it can be to find a church in the middle of a pandemic. If you are new, we are glad you joined us, whether online or in-person. We want to invite your entire family to a Welcome Party on August 1 at 4 PM. Details to follow but come out and join us for food, fun, and community.
---
Game Day | August 14 | 4 PM
Who's ready for a little friendly competition? With the Olympic theme song still ringing in your ears, it's time for the games to begin in Hershey! We're hosting an outdoor game day with lots of fun and competitive games for all skills and ages! This is a great event to invite folks from your sphere of influence to come and connect here at Hershey Free in a fun way! More details to follow, but mark this date in your calendar!
---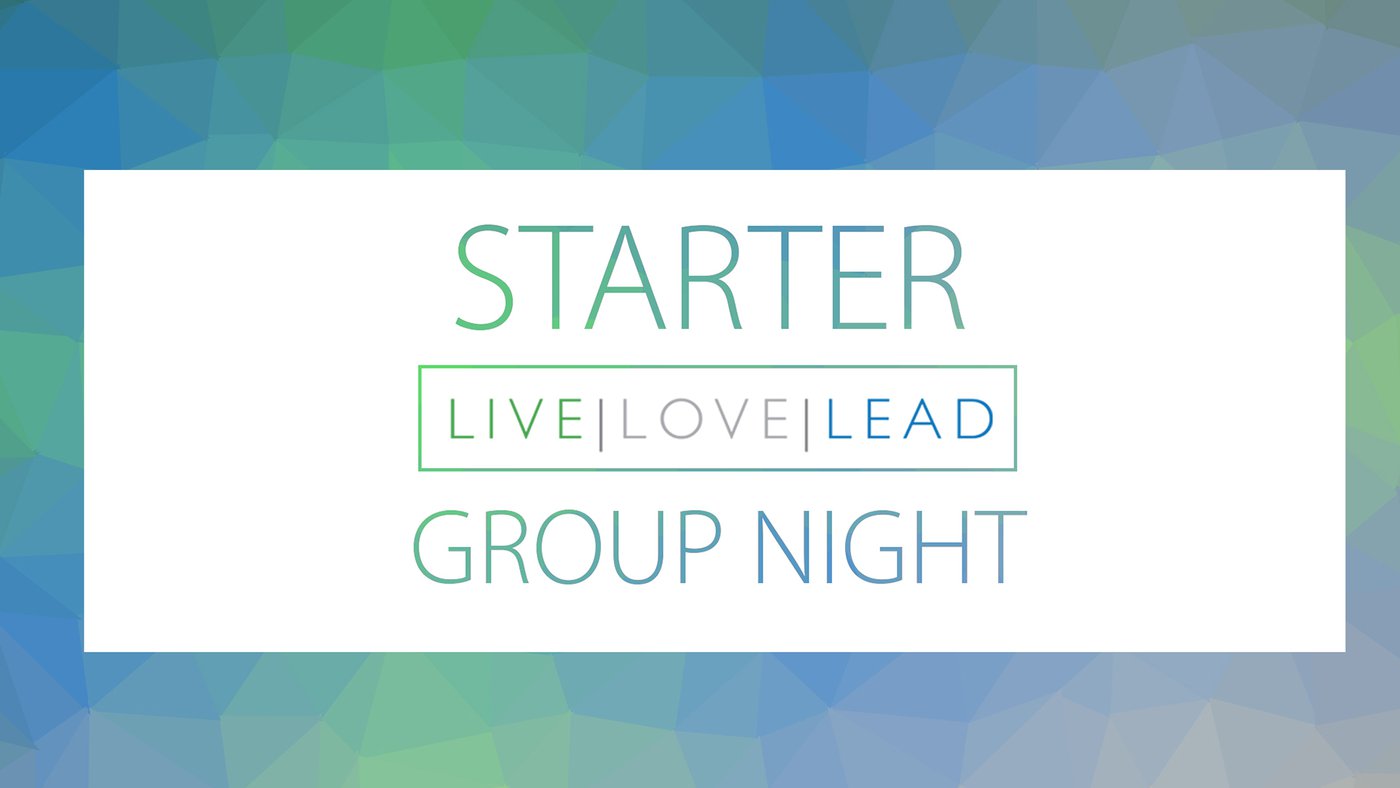 Live Love Lead Starter Night | August 29 | 6 PM
Twice a year, we have a Starter Group Event. We invite anyone interested in trying out a small group to join us on Sunday evening, August 29, at 6 PM under the tent. You'll have the opportunity to meet new people and try the small group experience.