---
Upcoming Events
October
Operation Christmas Child | October 1- 30
As we seek to be involved regionally as a church, Harrisburg is one place we can make a difference. Downey Elementary is a wonderful but under-resourced school in the city of Harrisburg. Hershey Free and Downey are partnering together during October to donate items for Operation Christmas Child shoeboxes. Purchased items can be dropped off in one of our lobbies. Our goal is to fill 200 shoeboxes to bless children around the world. There is a list of suggested items to purchase at hfcinfo.com.
We also encourage you to sign up for our Packing Party on November 7, where we will come together with teachers, parents, and students at Downey to put these boxes together. This is a great community-building event!
---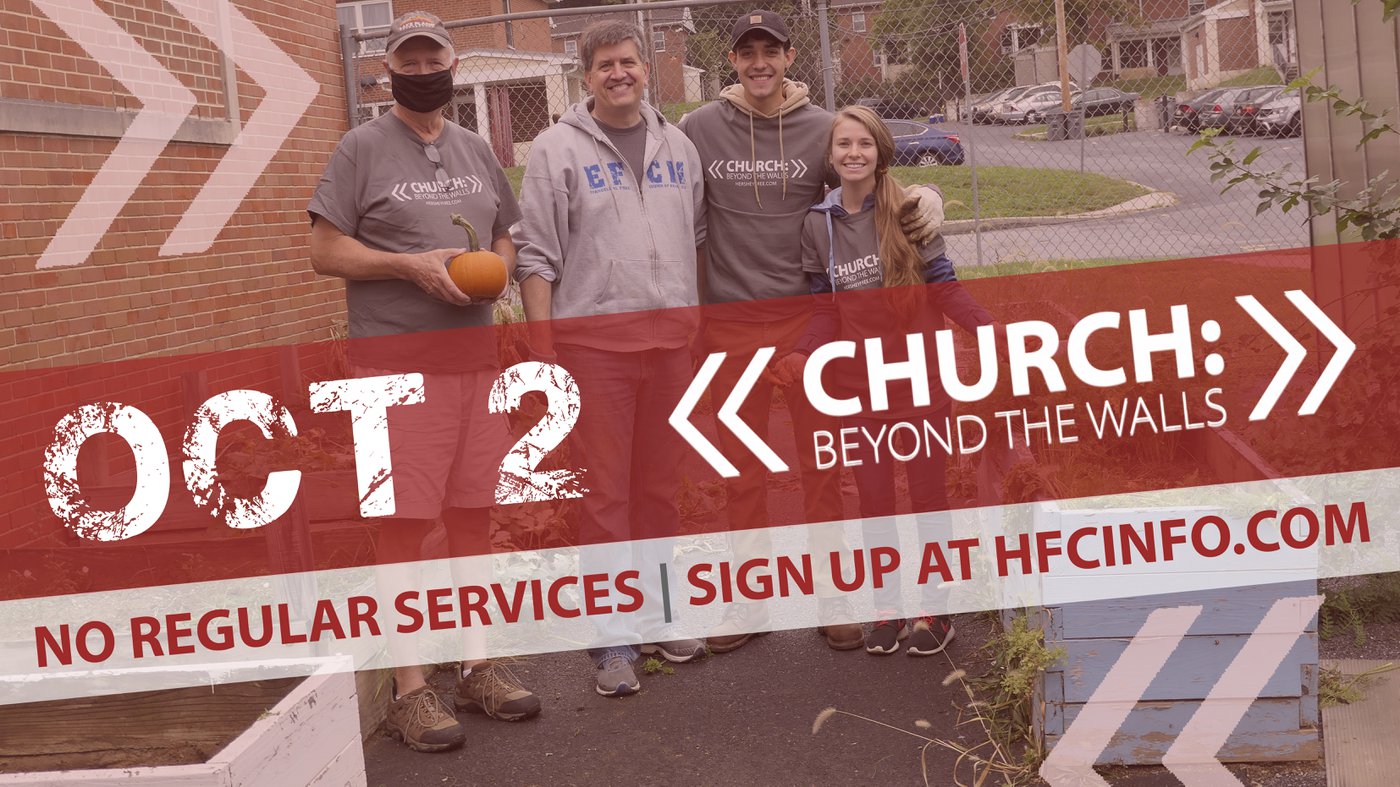 Church: Beyond the Walls | October 2 | 8:30 AM
Each year we set aside a Sunday to focus on going beyond the walls of our building to be the church in our communities. No regular services will be held this day. We come together to do various projects including painting, yard work, partnering with Downey Elementary, cookie baking for first responders, etc. There are opportunities for families, small groups, individuals, and people of all skill sets and ages. We will meet at the church at 8:30 AM for a brief time of worship and prayer before going to our project sites. We'll come together again at 4 PM in the back parking lot around fire pits to roast hot dogs and share stories from the day. No KidStep, CORE, or regular services will be held that morning. Talk with your family or small group about doing a project together!
---
KidStep Parenting Elective | October 9, 16, & 23 | 9 AM | Core Cafe
We are excited to offer a three-week parenting elective on discipleship as a way to partner with you and your children on your journey of faith. We chose the following topics based on your responses to the survey we sent out earlier this summer:
Helping your child develop a biblical worldview
Implementing Spiritual rhythms with your family
Having conversations about sexuality and gender
If you would like to attend the 10:30 AM service after the elective, we will have a class designed specifically for kids whose parents attended the elective. We look forward to seeing many of you participate in this opportunity. Looking forward to seeing many of you participate in this opportunity.
---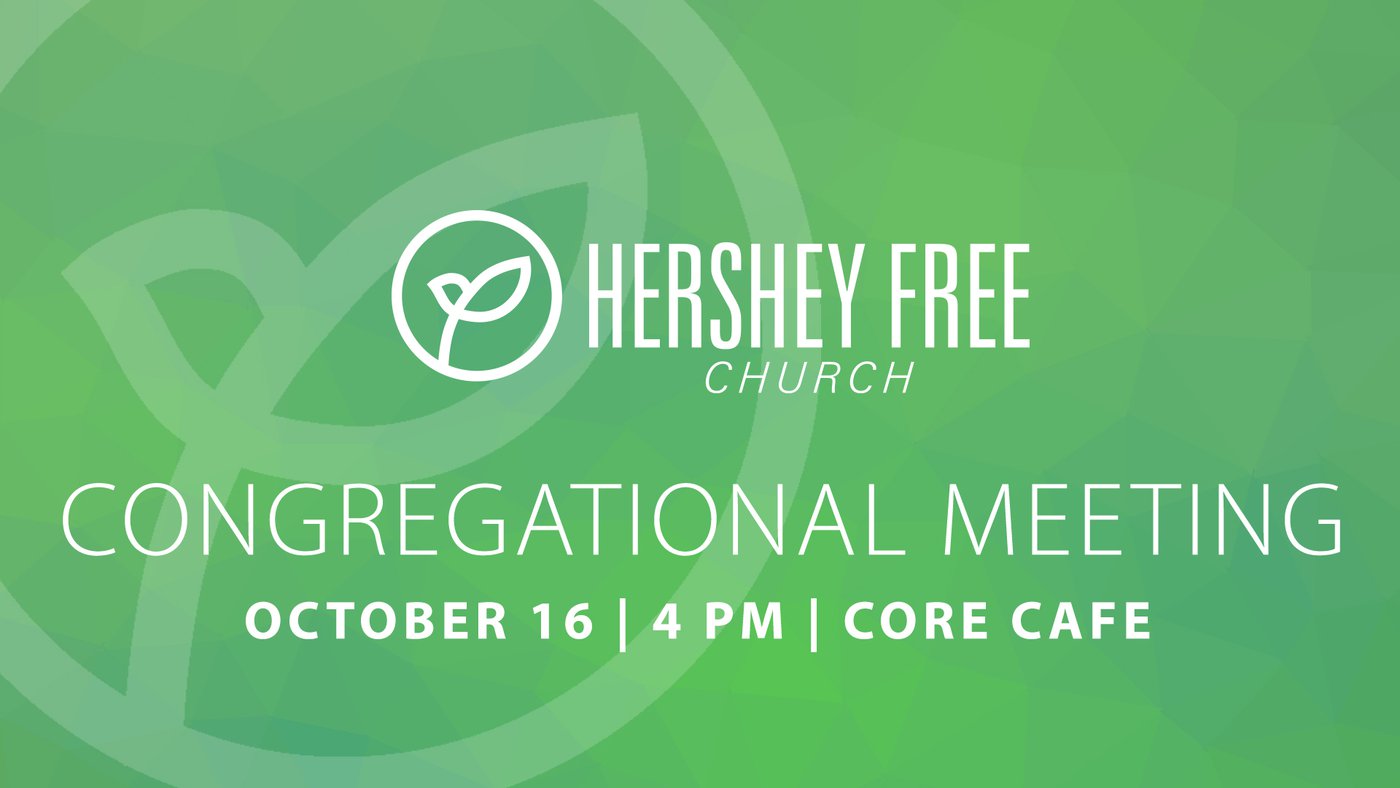 Congregational Meeting | October 16 | 4 PM | Core Cafe
All members are invited to a congregational meeting to vote on the decision to sell the church property on route 743. We will spend time in worship, prayer, and discussion before calling a vote. There will be child care available during the meeting. Questions? Email the elders.
---
KidStep 45 Hangout | October 21 | 6:30 to 8 PM | KidStep Tower
KidStep kids in grades 4 and 5 are invited to bring their friends and come hang out at the church! We will play games, have a short lesson, and enjoy snacks together!
---
Kentucky Trip | October 23-28
During the last week of July, intense rainfall caused immense damage and flooding in eastern Kentucky. Five Evangelical Free church communities were impacted. In Clear Creek Evangelical Free Church, 75-80% of the church families were affected, with several families losing everything. Pray for the team that is going to do relief work.
---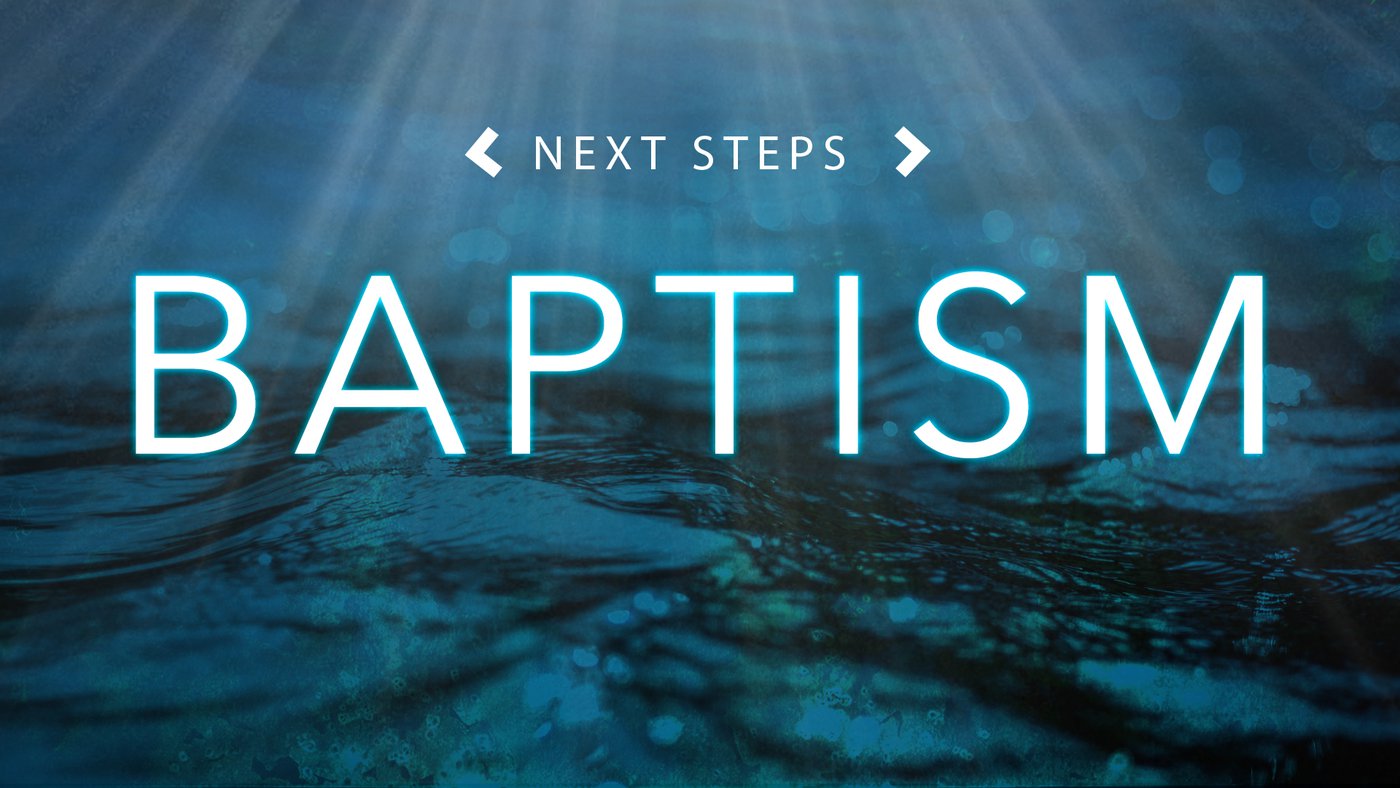 Baptism Classes | October 30 & November 6 | 9 AM | Core Cafe
Baptism represents a believer's public confession and celebration of faith in Jesus Christ as their personal Savior and symbolizes new life in Christ. Baptism does not mean you have everything figured out, but it means you are committed to the journey of following Christ. Baptism classes are held prior to baptism. Our church family will celebrate baptism on November 20. Please register for the baptism classes below.
November
Family Forum | November 6 | 10:30 AM | Auditorium
Recently, there has been an alarming rise in incidents of depression, anxiety, and despair in kids and teenagers. According to recent research, the highest suicide rate increases have been in kids 10-14 years old. As a Family Ministry Team, we want to address these issues by focusing the Family Forums this year on helping parents and students in 4th through 8th grade to have healthy conversations about difficult topics in a way that brings healing and hope. We will also provide each family with practical resources to continue having healthy conversations at home. The resource that sparked this year's Family Forums is "Seen: Healing Despair and Anxiety in Kids and Teens through the Power of Connection" written by Will Hutcherson and Chinwe Williams, PH.D. We encourage families to purchase their own copy of the book here. We hope you will join us on November 6 at 10:30 AM in the auditorium for the Family Forum.