Upcoming Events
December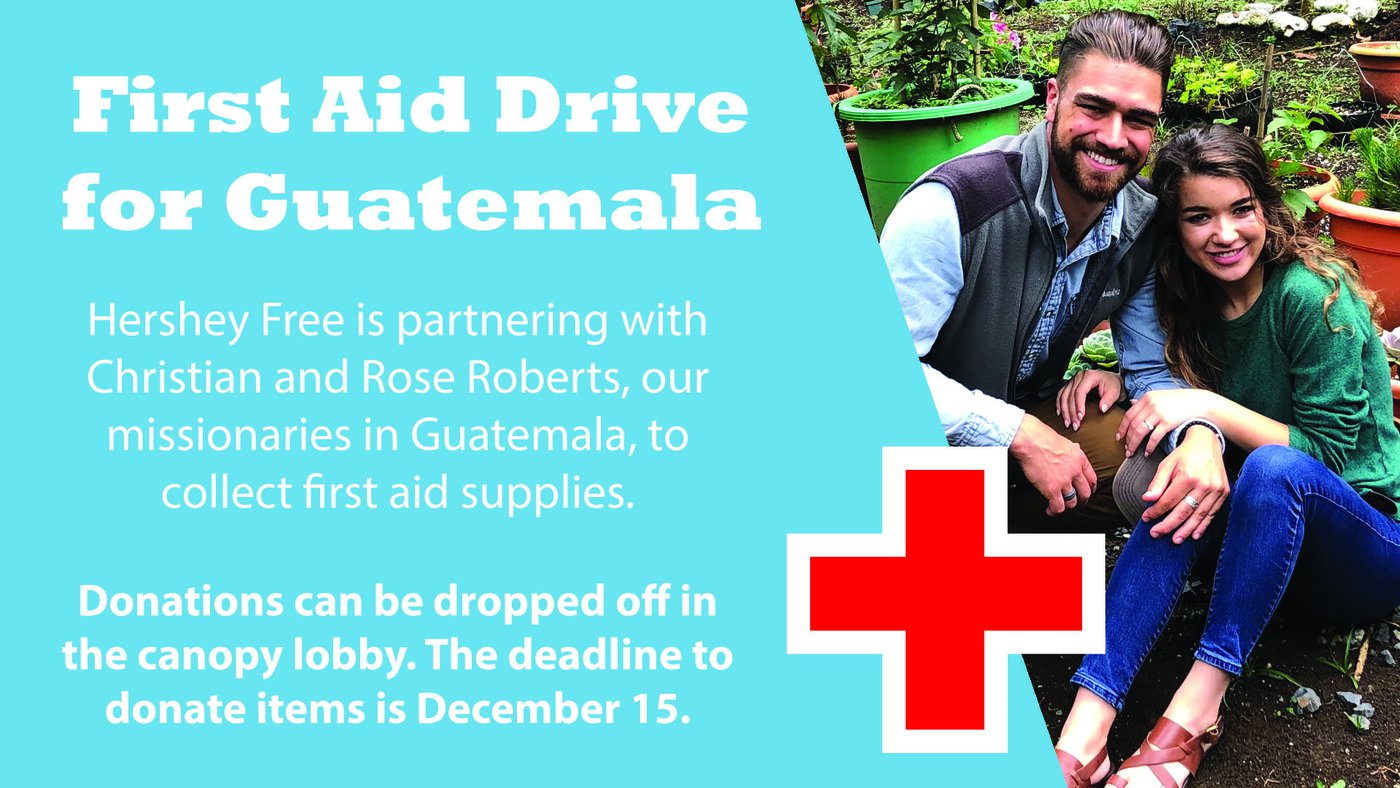 First Aid Drive for Guatemala
Families in Guatemala lack the basic first aid supplies to treat common injuries. Hershey Free is partnering with Christian and Rose Roberts, our missionaries in Guatemala, to collect first aid supplies. Our goal is collect enough supplies to assemble and distribute 250 home first aid kits to families in the surrounding villages of Alta Verapaz, Guatemala. Donations can be dropped off in the canopy lobby. The deadline to donate items is December 15.
The list of supplies needed:
Band Aids (assorted sizes)
Cloth Tape Roll
Aspirin Packets
Antiseptic Wipes
Antibiotic Ointment Packet
3x3in. Sterile Gauze pad
3in. Gauze Roll
Hydrocortisone Ointment Packet
Digital Oral Thermometer
Tweezers
Non-Latex Gloves (sizes Sm. & Med.)
Instant Cold Compress
---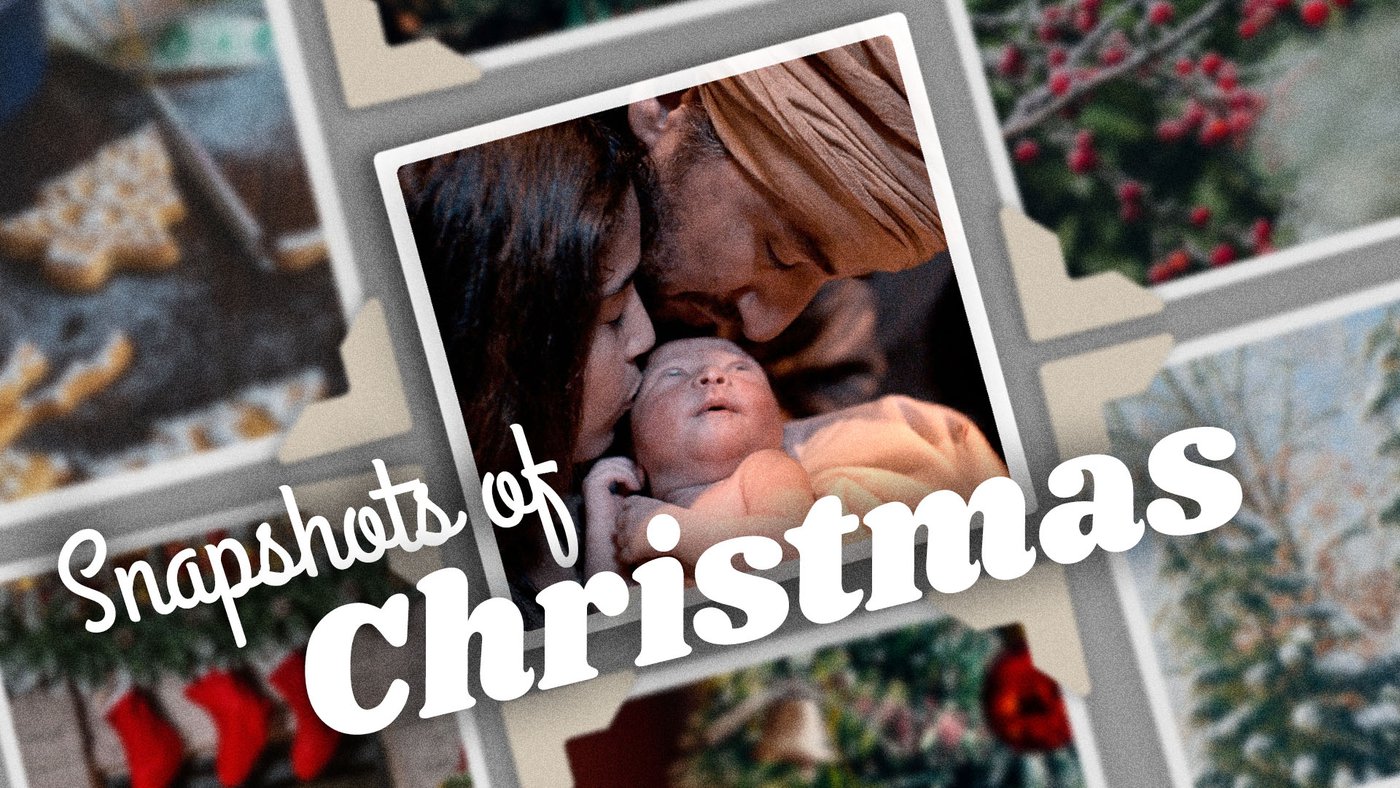 Snapshots of Christmas
If you could describe Christmas in one snapshot, what would it be? A picture of a manger scene? A Christmas tree? A candle-lit worship service? All sorts of images come to mind when we reflect on the meaning of Christmas. In some sense, it's hard to summarize this season in just one image.
In this series, we will look at five scenes—five snapshots—in the Christmas story. They are scenes of different characters and different experiences. While they may only be snapshots, each one helps us see the depth and dimension of the Christmas message. Likewise, through these snapshots we see how we are invited into the story.
During this Snapshot Christmas series, we invite you to gather friends and family to take your own snapshot and use #hfcsnapshots to share them with us on Facebook and Instagram. We have two photo areas: one in the main lobby and in the orange lobby. We can't wait to see your creative Christmas photos!
Christmas Services
December 23 at 7 PM
There will be food trucks available on December 23.
December 24 at 5 and 7 PM
Sunday, December 26
One service at 10:30 AM (no KidStep or CORE)
This will be a regular Sunday service, different from the Christmas Eve services.
---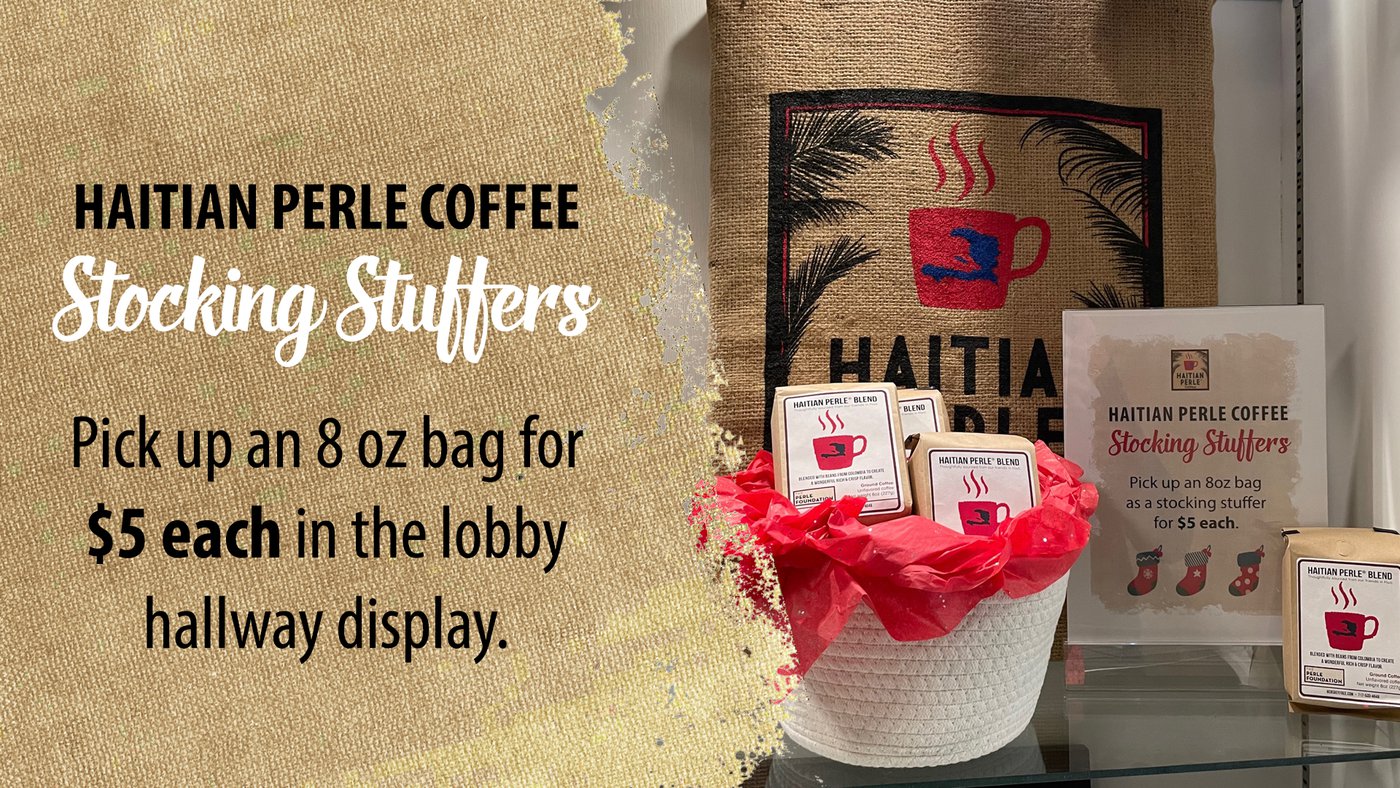 Haitian Perle Coffee Stocking Stuffer
Throughout December, 8oz bags of Haitian Perle coffee will be available to purchase for $5 each. These make great stocking stuffer gifts. Your donation supports Haitian coffee farmers and church workers. The coffee will be on the shelves in the hallway behind the sanctuary.
---
January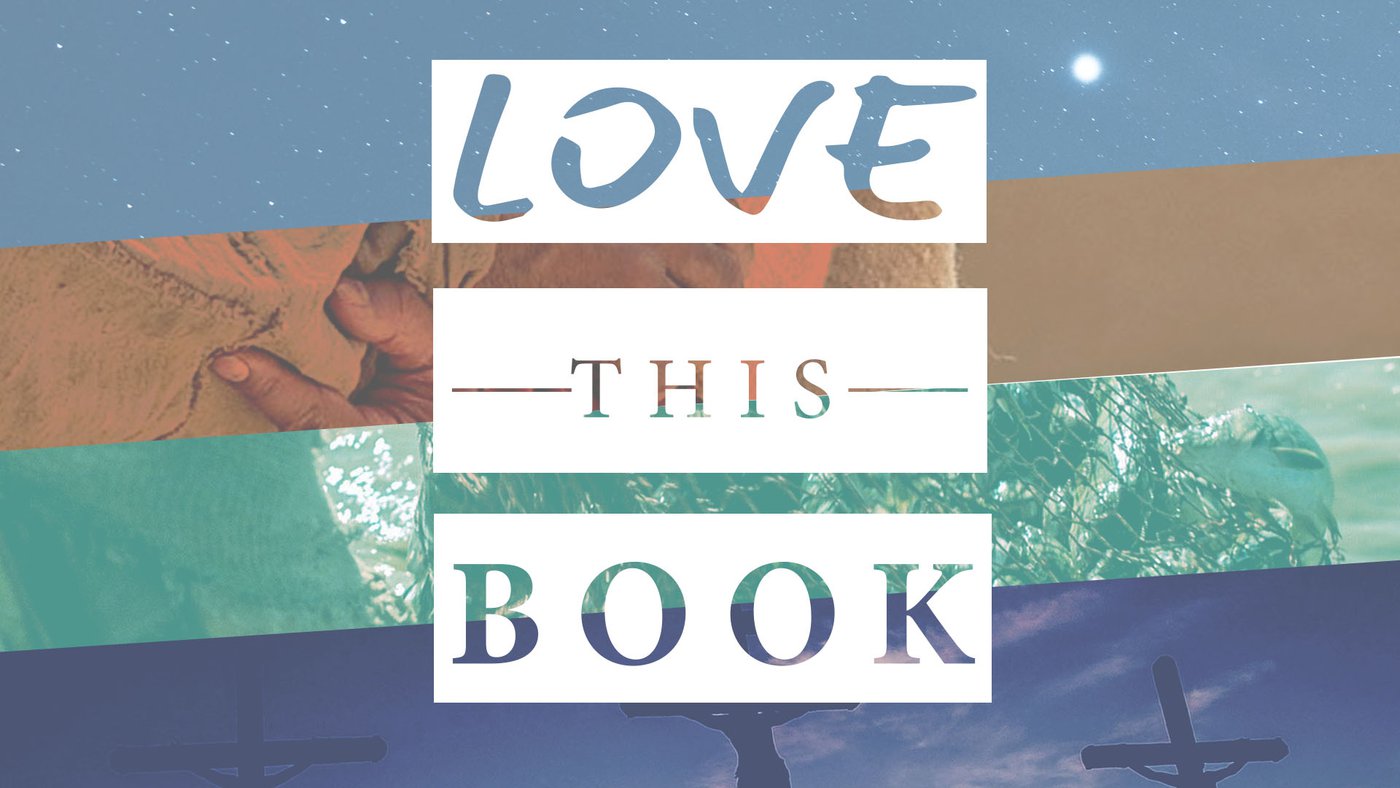 Love This Book: On the Journey with Jesus
Hershey Free has an annual tradition of doing a church-wide study, including kids and students to start the new year. This study includes the sermon series as well as a 95-page weekly devotional guide. These devotional guides will be available to pick up beginning Sunday, December 12. To offset the costs of the devotional guide, we are asking for a suggested non-taxable donation of $5. We want every individual to join us in this study of the life of Jesus, so please pick up a book whether you can donate or not. You can give cash in person or donate online.
Love This Book, Part Three will explore the life and ministry of Jesus by looking holistically at the storyline of his life. Rather than examining one of the Gospels, stories and events that give us insights into key elements of Jesus' life and ministry will be explored in all four of the Gospels.