Upcoming Events
August
Sunday August Electives | August 7, 14, 21, 28 | 9 or 10:30 AM
This August, Hershey Free will offer three electives designed to help people grow in different aspects of their faith.
9 AM Electives:
From Good Advice to Good News: Evangelism Reimagined taught by Dave Hyatt in room 404. This four week elective will equip you to better understand and explain that the message of Jesus is truly the best news ever! We will focus on the greatness of the message, how to tell your story, the role of prayer in reaching out to others, and how we can help each other engage people with the good news about Jesus.
Worship 101 taught by Bob Karwowski in room 302/304. This elective will explore what worship looks in everyday life and in the corporate gathering. It will answer the question why it is necessary for our faith formation.
10:30 AM Electives:
Worship 101 taught by Bob Karwowski in room 301. This elective will explore what worship looks in everyday life and in the corporate gathering. It will answer the question why it is necessary for our faith formation.
The Journey of Faith taught by Deb Hinkel in room 401. When you became a Christ-follower you started on a journey that will last for the rest of your life. This four week elective will explain the different stages of the faith journey and help guide you through the times of wrestling that lead to growth and maturity.
---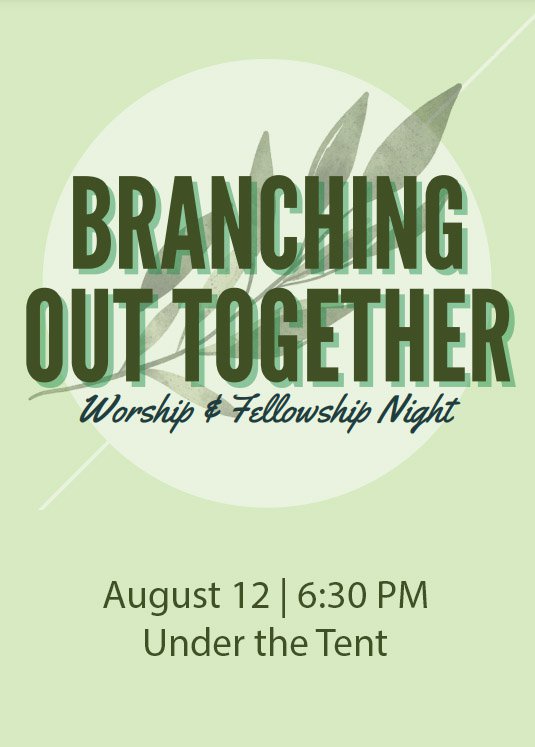 Branching Out Together | August 12 | 6:30 PM | under the tent
The Branch is our Connect Group for young adults (23-35). They had a vision to hang out with other young adults in our area and pull several churches together for a time of encouragement, fun, worship, food and games. If you are a young adult and you haven't gotten connected yet with friends at Hershey Free then check out this event which we are calling Branching Out. Everyone needs connections and support and this is a great chance to find that. Please sign up at sign up so we know to expect you.
---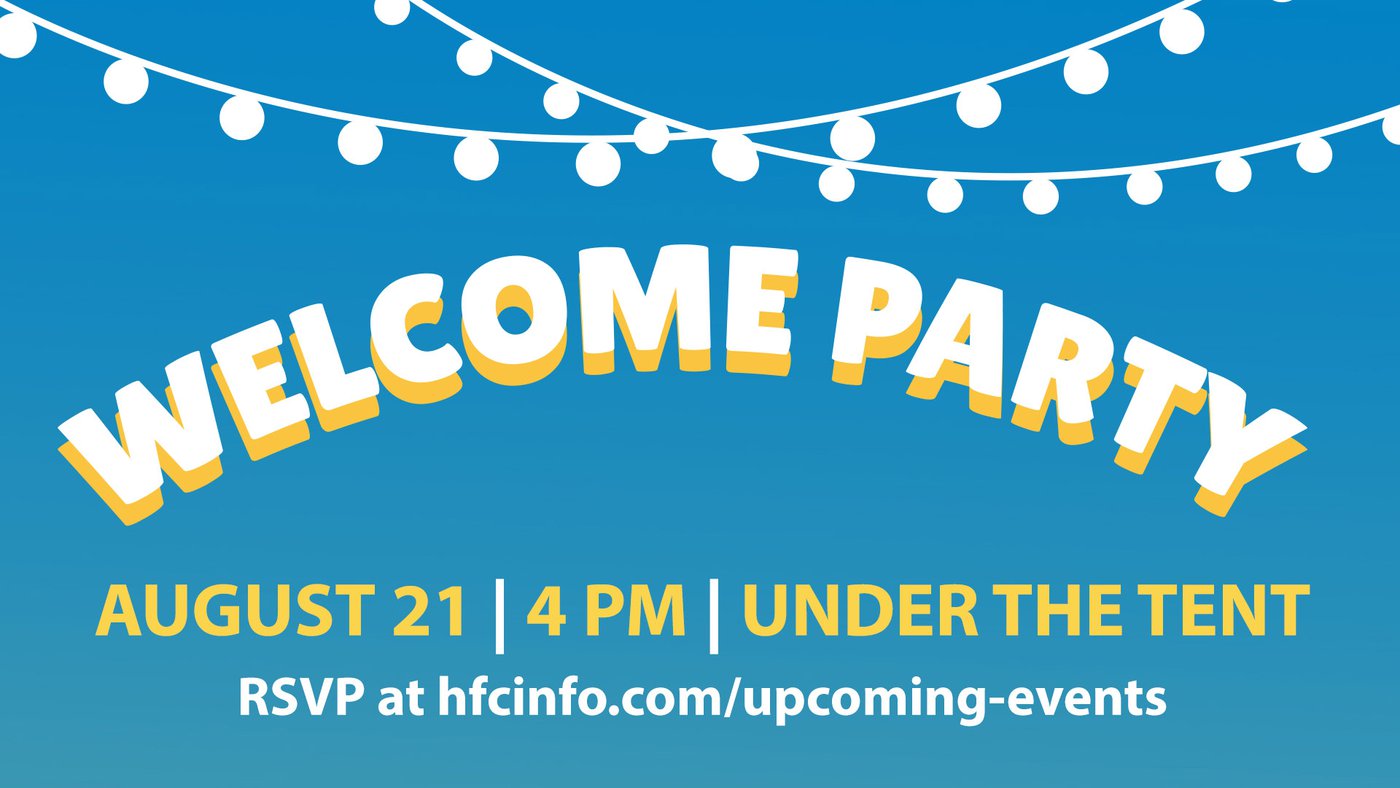 Welcome Party | August 21 | 4 PM | Under the tent
If you are new, we're so glad you joined us! We want to celebrate that you're attending Hershey Free, either online or in-person, at our Welcome Party. Come out and join us for food, fun, and community. Please RSVP to let us know you're coming!
---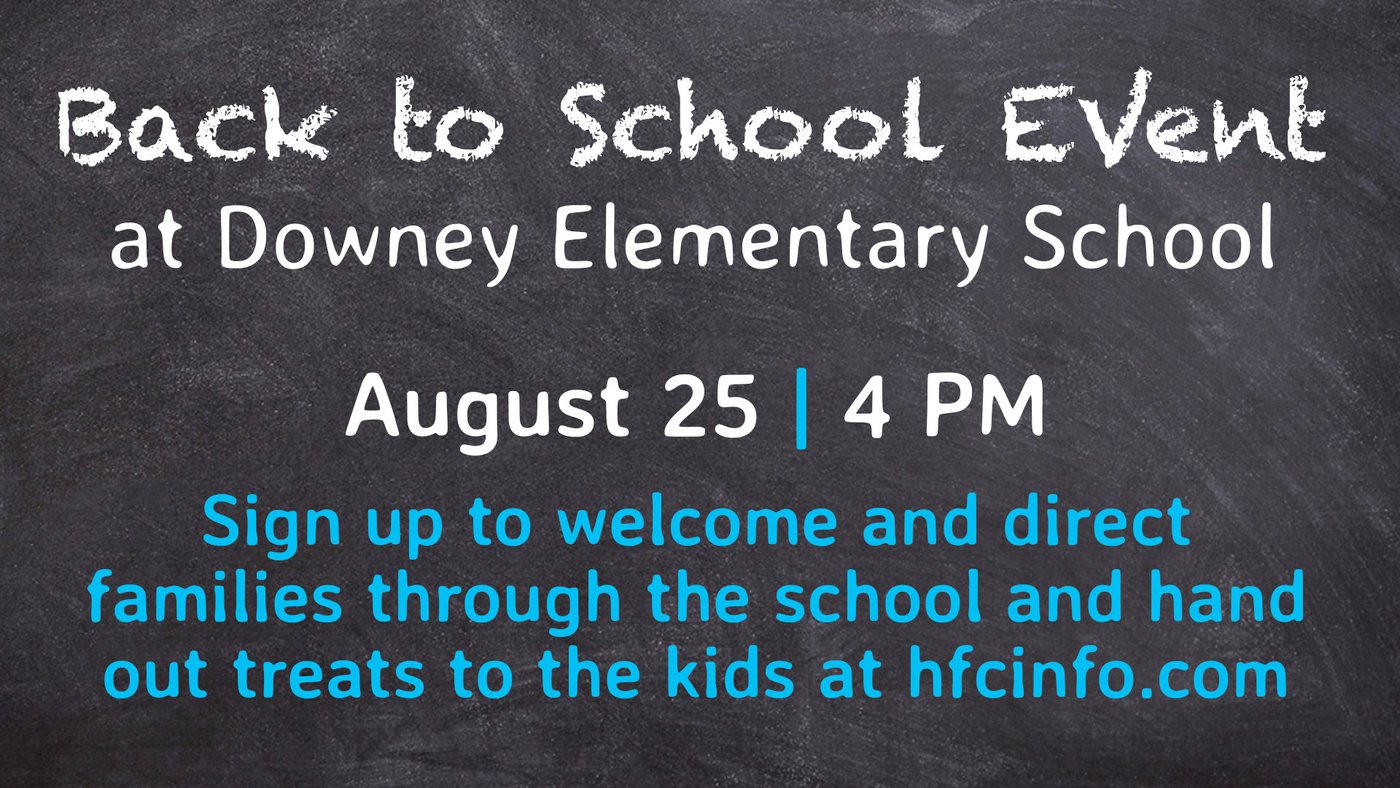 Downey Elementary Back to School Event | August 25 | 4 to 6 PM | 1313 Monroe St, Harrisburg PA
As we seek to be involved regionally as a church, Harrisburg is one place we can make a difference. Working with Downey School gives us the opportunity to help in a location that is culturally different from Hershey but is still nearby. We can build relationships with the teachers, students, and families during community events. Giving support to the staff helps them feel encouraged in an area where there often isn't much of that. Encourage Downey staff by helping at their "Welcome Back" Open House on August 25. We need volunteers to welcome and direct families through the school and hand out treats to the kids. Please sign up to attend. More details will be provided to those who sign up.
---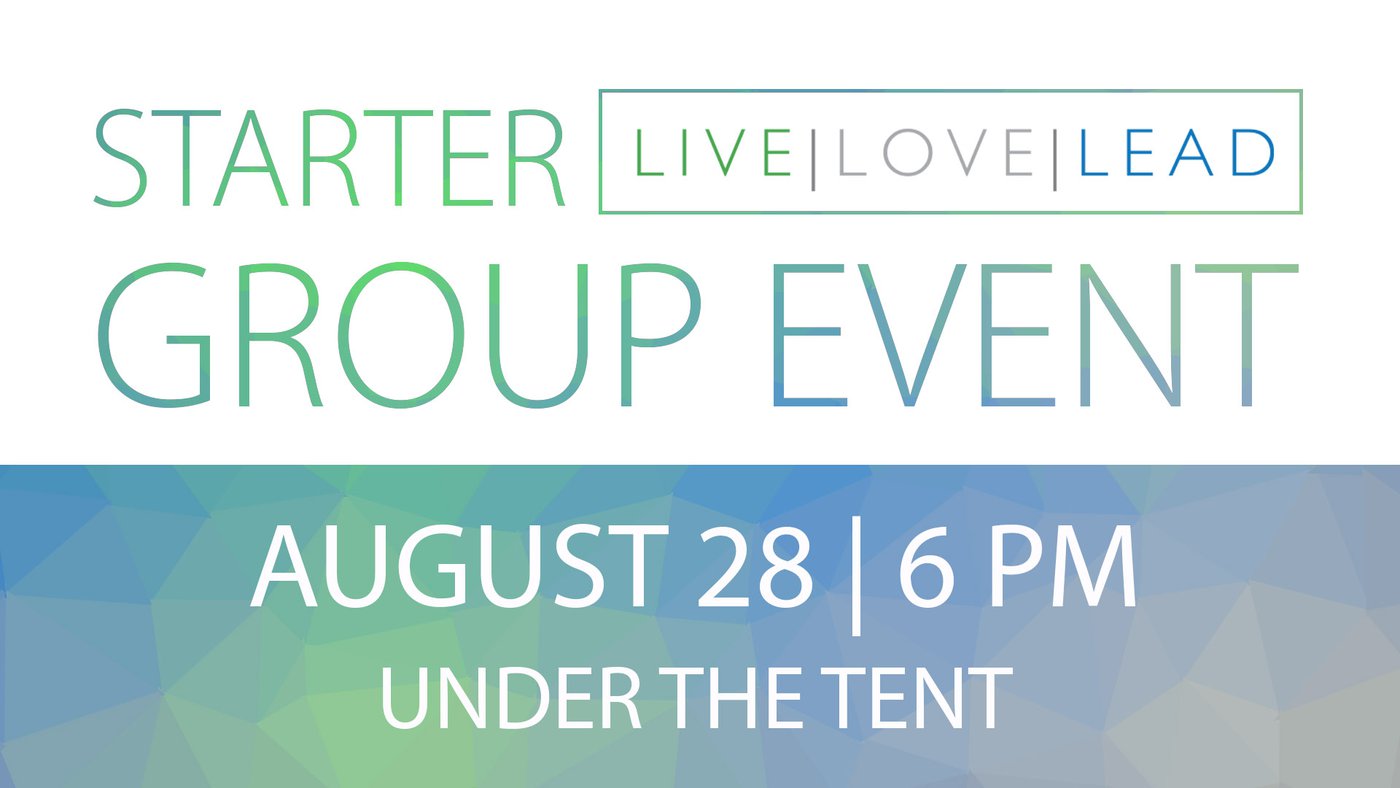 Live/Love/Lead Starter Group Event | August 28 | 6 PM | Under the tent
The invitation of Jesus is to become his disciple and follow his way of life. At Hershey Free Church, we define it this way: A disciple is someone who lives with Jesus, loves like Jesus, and leads others to do the same. One way we live out our value of living, loving, and leading is to encourage you to be intentional with your personal relationship with God. Because we value doing life together, we encourage you to participate in a Live/Love/Lead Group. These groups are designed so that you get to know a small group of people really well. As you learn about each other and do life together, you begin to see God at work in your lives. Twice a year, we have a Starter Live/Love/Lead Event where you'll have the opportunity to meet new people and try the small group experience. Our next Starter Group Event will be Sunday, August 28 from 6 to 8 PM under the tent. If you'd like to get connected but can't make the event, let us know. Questions? Contact Deb Hinkel or Nik Schatz.
September
Men's Connect Kick-Off | Sept. 9, 7 to 8:30 PM and Sept. 10, 9 AM to 12 PM | Auditorium
Did you know Hershey Free has a men's ministry? Have you been interested in meeting other men on a similar journey of faith? We will be celebrating and kicking-off our fall groups with speakers, food, and time together. We want every man to be spurred on in their faith and aware of the men's ministry opportunities offered. Senior Pastor, George Davis will be one of our speakers as well as one of our elders, John Hollenbach. Join us Friday from 7 to 8:30 PM and Saturday from 9 to 12. Come for both days or only one as your schedule permits. The Intentional Father by Jon Tyson will be available for purchase for $10. The cost for the event is $5. Register to attend.
---