Who We Are
Living with Jesus, Loving like Jesus, and Leading Others to Do the Same

At Hershey Free we believe a disciple of Jesus is someone who lives with Jesus, loves like Jesus, and leads others to do the same. Simply put, this means we want to be a place where you can learn about Jesus and connect with him. We want you to experience God's love and find opportunities to share that love. And we want you to discover your gifts and be able to serve within the church and in the wider area.
Each of us is on this same journey and have found hope in Jesus. We want others to experience this same hope and joy.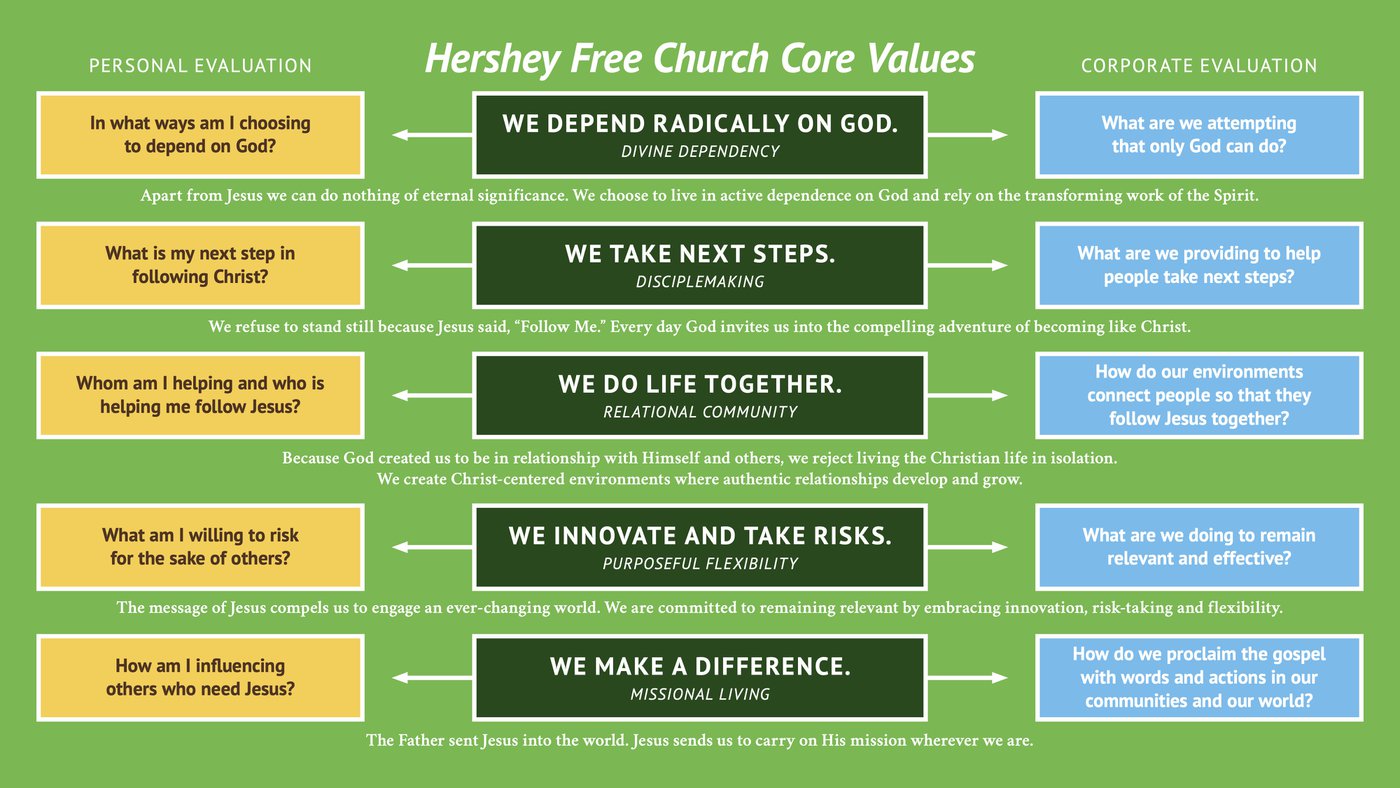 ---
Where We Come From
Hershey Free Church is part of a larger association, the Evangelical Free Church of America. As a denomination, "We are a community of believers who are committed to Jesus Christ, the gospel and to one another. Connected by our theological convictions, we exist to glorify God and multiply transformational churches among all people."
The following links will provide info about the EFCA and the Eastern District of the EFCA.
---
Where We Are Headed
We believe the hope and joy of Jesus can best be discovered in relationships with other people. We continue to embrace and value our small groups as well as our weekday Connect Groups. And we want people to experience an intimate and intentional relationship with Jesus by building rhythms into their lives that put them in the path of Jesus.